Three messages are exchanged as part of TCP head-shake e.g. Initiator sends SYN,  upon receiving this Listener sends SYN-ACK, and finally initiator replied with ACK, at this point TCP connection is moved to ESTABLISHED state. This process is easily understandable by looking at following diagram.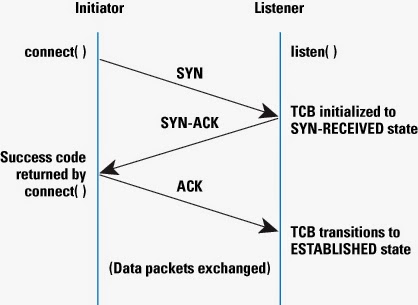 You must login to post comments
Your Answer
Please login first to submit.