HTTP/2 is a replacement for how HTTP is expressed "on the wire." It is not a ground-up rewrite of the protocol; HTTP methods, status codes and semantics are the same, and it should be possible to use the same APIs as HTTP/1.x (possibly with some small additions) to represent the protocol.
The focus of the protocol is on performance; specifically, end-user perceived latency, network and server resource usage. One major goal is to allow the use of a single connection from browsers to a Web site.
The basis of the work was SPDY, but HTTP/2 has evolved to take the community's input into account, incorporating several improvements in the process.
HTTP/2, on the other hand, enables a more efficient use of network resources and a reduced perception of latency by introducing header field compression and allowing multiple concurrent exchanges on the same connection. It also introduces unsolicited push of representations from servers to clients. This specification is an alternative to, but does not obsolete, the HTTP/1.1 message syntax. HTTP's existing semantics remains unchanged.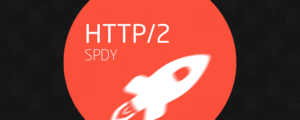 At a high level, HTTP/2:
is binary, instead of textual
is fully multiplexed, instead of ordered and blocking
can therefore, use one connection for parallelism
uses header compression to reduce overhead
allows servers to "push" responses proactively into client caches
You must login to post comments
Your Answer
Please login first to submit.