Amazon Web Services generated $2.4 Bn in revenue during the fourth quarter, the company reported today (Jan. 28). It generated almost $8 billion in sales over the full year of 2015.
AWS 4th-quarter revenue grew 69% year-over-year, a deceleration from 78% growth in the third quarter and 82% in the second quarter.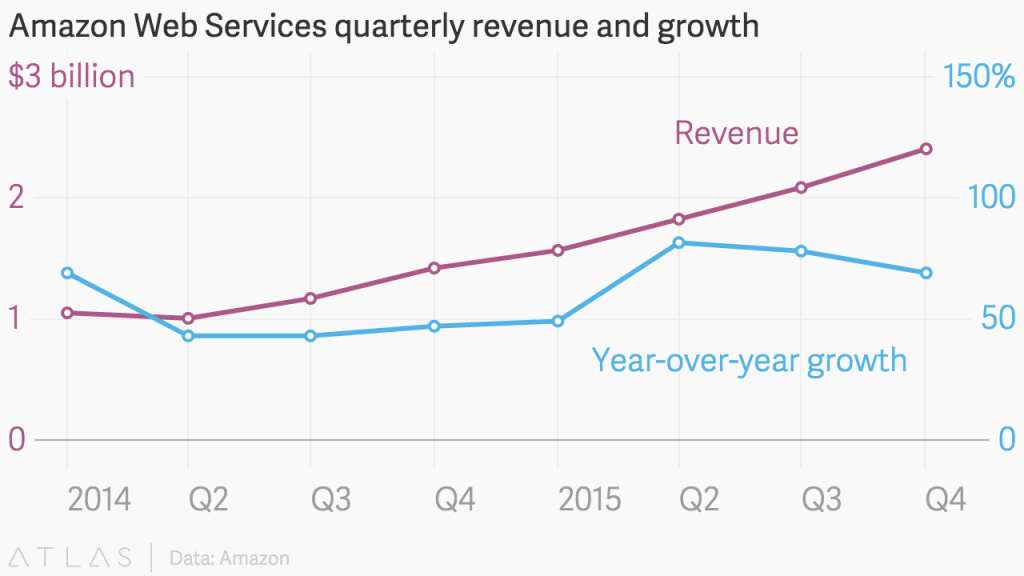 The AWS division generated $687 million in operating income during the quarter, and almost $1.9 Bn over the full year. It represented about 40% of Amazon's 4th-quarter consolidated-segment operating income, despite only generating 7% of the company's sales.
AWS generated about two-thirds as much operating income during the fourth quarter ($687 million) as Amazon's entire North America e-commerce business ($1 billion).